3D X-ray technology and minimally invasive, navigated implant placement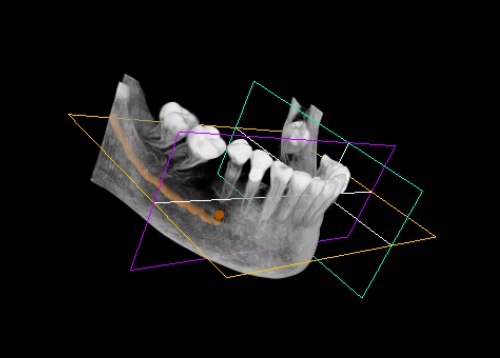 Having completed the DVT Skills advanced training course and the official radiation protection course, with subsequent assessment and six-month case evaluation, we are pleased to be able to offer our patients the latest dental X-ray technology: digital volume tomography for the three-dimensional imaging of bone structures in the head and jaw area.
With this technology, exact data on the course of the nerves and vessels, as well as on the bone supply can be obtained with significantly lower radiation exposure than with conventional computed tomography (CT). This enables precise planning prior to implantation, which minimises risk and enables implants to be inserted in a minimally invasive (non-scalpel) manner.